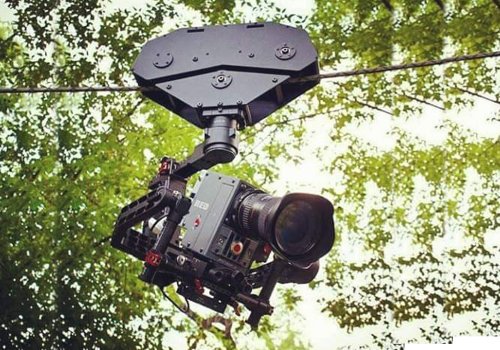 The Future of Marketing is Video
Video production is a necessity for many small businesses and large enterprises, as marketing videos allow these companies to enable a large marketing push to the video crowd, and that crowd is huge. As of March 2015, the top 10 viral ad campaigns include the top-rated Budweiser commercial that has reached over 44 million viewers, to the number ten spot, a Skittles commercial that has reached nearly 5 million viewers. Obviously, any company would love to have a video on this top 10 list. But as hot as video currently is, what is the future of video production? Will it continue to surge forward, or will it be replaced by another type of marketing media? In this article, we will take a look at current video trends, as well as predictions on the future of video production.

1. Current Video Trends
Video is one of the hottest internet trends of 2015, and the demand for video production is high. According to a study by Cisco, video will consume 79% of all internet traffic by 2018.
Mobile video is on the increase as well. Currently, mobile accounts for over 30% of all video views (also accounts for around 40% of all YouTube traffic). People love to be able to watch videos on-the-go, and mobile provides the platform that fills that need. From 2012-2014, mobile video viewing grew over 400%. It is no surprise that this trend is expected to continue as we move into the next few years. As newer devices are released, more people will move toward mobile devices for watching videos.
RELATED ARTICLES:
4 Tips For Hiring The Perfect Video Marketing Agency
5 Practical Ways To Spark Your Video Creativity
Practical Ways Video Marketing Can Help Your Small Business

2. 4K Video Production
Video production is hitting new innovative technical advances as well. For instance, 4K video is one of the hottest current video topics. If you are considering 4K video production, it will involve some changes, but the long-term effects could be worth it. You will need to upgrade your cameras to newer models capable of shooting video at 4K resolution. You may also have to upgrade the hardware of your computer in order to be able to handle the intense effects of the 4K video. Although video cards made in the past 2 years are capable of handling 4K video, most computers are still not capable.
While not everything is 4K compatible yet, most platforms are moving in that direction. YouTube and Netflix are both now 4K compatible, so it would appear that if you go ahead and start creating content in 4K, you will be ahead of the crowd, as 4K moves into the preferred format status. It also helps for future compatibility. While it may not be that difficult to transcode an HD movie into 4K format, why not go ahead and shoot the video in 4K? That way you don't have to worry about it in the future.

3. 4D Video Production
While 4D is certainly not new technology, (1984's The Sensorium was the world's first commercial 4D film), 4D has been creating quite a surge in video production in recent years. 4D effects are typically physical effects that occur at specified times during a video. For instance, smoke, lights, wind, vibration and smell are just a few of the effects one may experience during a 4D video. The increase in quality of special effects combined with technology are helping 4D make a push as well. Viewer interaction is a way to keep the viewers interested and focused on the video's message at all times.

4. Conclusion
Video production isn't going anywhere except forward. There is no sign of decline in use, and technology is constantly being innovated. Visual marketing is one of the best methods to get people interested in a product or service. You can only explain so much using words, but when you can actually show people, it's a much more effective pitch. Video and technology will continue to change and evolve, but the basic principles will remain, and video production will be needed for many years to come.
OTHER ARTICLES YOU MIGHT BE INTRESTED IN:
Ways the creative industry can help reduce unemployment in Nigeria
MEET THE CEO OF NIGERIA'S MOST TECHNOLOGICALLY ADVANCED ROAD TRANSPORT COMPANY
MEET THE CEO OF NIGERIA'S CHEAPEST AIRLINE COMPANY
Share