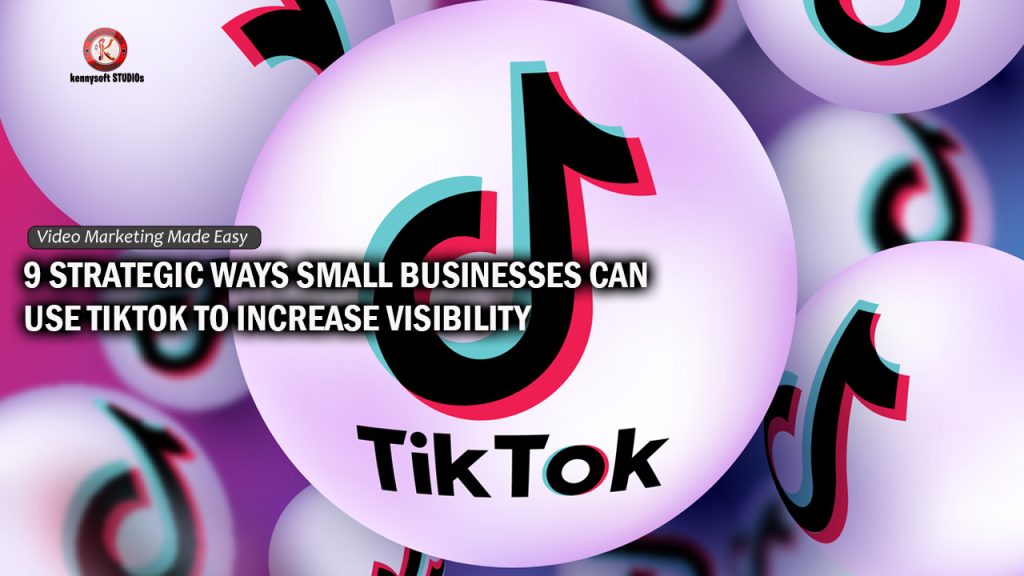 In today's rapidly evolving landscape of social media marketing, TikTok has emerged as a powerhouse for businesses aiming to increase their online visibility and engage with a younger, highly active audience. With its immense user base and innovative content formats, TikTok offers a unique opportunity for small businesses to showcase their products or services creatively and effectively.
In this article, we will explore how small businesses can harness the power of TikTok to enhance their online presence and achieve their marketing goals.
Steps On How Small Businesses Can Use Tiktok To Increase Visibility
1. Understand TikTok's Audience and Algorithm
To effectively utilize TikTok, it's crucial to comprehend the platform's user demographics and content algorithm. TikTok predominantly caters to a younger audience, with a significant portion aged between 16 to 34. Understanding the types of content that resonate with this demographic is vital for tailoring marketing strategies.
TikTok's algorithm prioritizes content based on engagement, relevance, and user interaction. Encourage viewers to like, comment, and share your content to enhance its visibility in the platform's algorithm, ultimately reaching a wider audience.
2. Establishing a TikTok Presence
Creating a TikTok account is the first step in harnessing its potential. Here's how to get started:
Account Setup: Sign up for a business account on TikTok, which offers access to valuable analytics and ad features.
Profile Optimization: Create an engaging profile with a memorable profile picture, a catchy username, and a compelling bio that describes your business.
Content Strategy: Develop a content strategy that aligns with your brand's values and resonates with your audience. Consider creating educational videos, behind-the-scenes glimpses, or showcasing your products in a fun and creative manner.
3. Utilize Hashtags Strategically
Hashtags play a crucial role in enhancing the discoverability of your content on TikTok. Conduct research to identify trending and relevant hashtags within your industry. Incorporate these hashtags into your content, descriptions, and captions to increase the likelihood of reaching a broader audience.
Consider creating a branded hashtag specifically for your business to encourage user-generated content. Encourage followers to use this hashtag while creating content related to your products or services, further expanding your brand's visibility
4. Leverage TikTok Trends
TikTok is known for its trends, challenges, and viral content. To increase visibility, small businesses should stay informed about popular trends within their niche and participate in relevant challenges. By doing so, businesses can tap into existing conversations and connect with a wider audience.
5. Engage with the TikTok Community
Engagement is key to success on TikTok. Respond to comments on your videos, engage with other users' content, and build a sense of community around your brand. Encourage users to duet with your videos or use your branded hashtags to foster interaction.
6. Collaborations and Influencer Marketing
Consider collaborating with TikTok influencers who align with your brand values and target audience. Influencers can help amplify your message to their followers, increasing your brand's reach and credibility.
7. TikTok Advertising
TikTok offers a variety of advertising options, including in-feed ads, branded challenges, and branded effects. While these options may require a budget, they can significantly boost visibility and drive targeted traffic to your business.
8. Consistent Posting Schedule
Maintain a consistent posting schedule to keep your audience engaged and eager for your content. Regularly updated content increases your visibility and ensures that your business stays relevant in the minds of your followers.
9. Monitor Analytics and Adjust Strategies
Regularly monitor TikTok's analytics to gain insights into the performance of your content. Analyze metrics like views, likes, shares, and comments to understand what resonates with your audience. Based on this data, adjust your content strategy to optimize visibility and engagement.
Conclusion
TikTok presents an exciting opportunity for small businesses to increase their visibility and connect with a diverse and engaged audience. By crafting engaging content, staying up-to-date with trends, building a community, and utilizing advertising options, small businesses can leverage TikTok to grow their brand and reach new heights in the digital era. So, start creating, sharing, and engaging on TikTok today to reap the benefits of increased visibility and business growth.