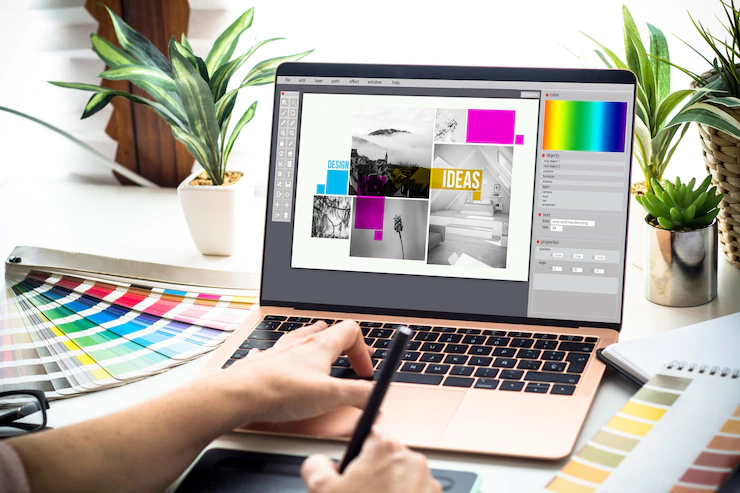 We are going to look at the best 10 software for graphics design. In the industry today, creative design has evolve it's now the original, imaginative, inventive, inspired development of something with artistic elements.  It's part visionary, part problem solver.
In the marketing industry, the words "creative" and "graphic design" are occasionally used interchangeably. Unfortunately, the ideas are also sometimes used interchangeably. Both often refer to the development of images. Both are concepts that one person can deliver. Both are admirable. But one is a skill and the other is a process. Distinguishing which is which can save you time, money, and great frustration.
What is graphics Design?
Creative design is a craft where professionals create visual content to communicate messages. By applying visual hierarchy and page layout techniques, designers use typography and pictures to meet users' specific needs and focus on the logic of displaying elements in interactive designs, to optimize the user experience.
The creative process is all about coming up with a result that is totally new, or taking something established and reinventing it in a new way. It involves taking an idea, a prompting, a need, a work order, or a creative brief and imagining a visual solution.
So, with all that mention we are going to look at the 10 best software for creative design.
Best 10 graphics design software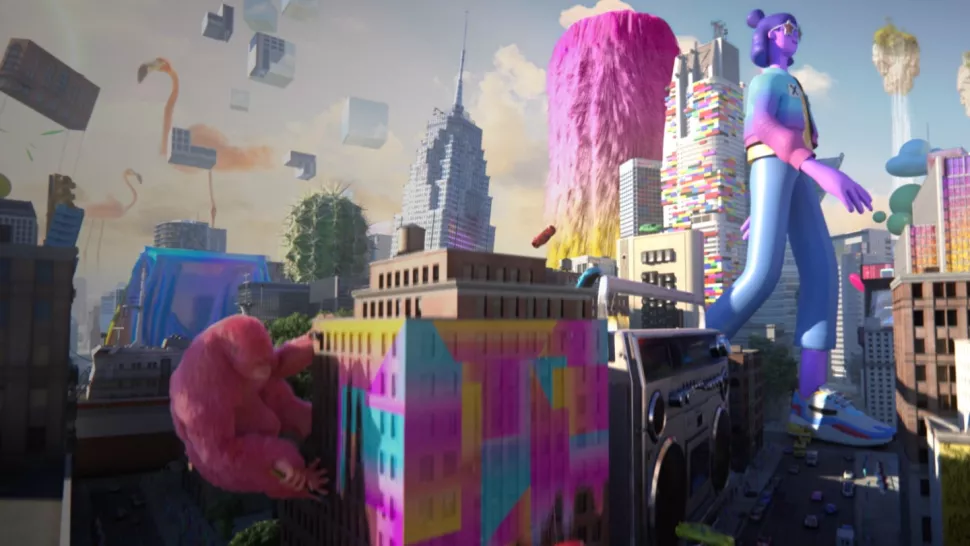 Adobe Photoshop is arguably the most popular graphic design software and is used by millions of artists around the world. Whether you are looking to create banners, posters, websites, or logos, this best graphic design software can do it all for you. From small edits to sophisticated designs, Adobe Photoshop has tools for every level. If you are someone who works with illustrative designs, you can even draw or paint anything you like.
Along with image editing, you can create naturalistic artwork and composition in this software. You can define the size of your canvas, isolate elements from backgrounds, create custom brushes, work in 3D, do much more.
Platform: Windows and Mac
Sketch is a Mac-only graphic design program that focuses mainly on digital design. These digital designs are used to create websites, apps, and interfaces. Unlike Photoshop, Sketch isn't built for photo editing or print work. With Sketch, you can create a prototype by collaborating with other designers on the platform itself. The program has a smart layout feature in which the component will automatically resize based on the content. There are hundreds of plugins in the software which will let you do vector editing and other design work with precision down to the pixel. Digital icons are another thing that can be created through this software. Sketch, on the downside, is not great for print design or illustrations.
Platform: Mac
Adobe Illustrator is a design software that is centered around vector design. You can create artwork, icons, posters, etc. and the designs created in Adobe Illustrator can be used in business cards or billboards and from smartphones to 8k screens. You can use this software to draw, mix, and refine designs to create something spectacular. Adobe has made a mobile version called Adobe Illustrator Draw, which is one of the best graphic design apps out there.
To draw, you can use the shaper tool and create vector shapes. Geometric shapes can be added to other outlines and can be moved, reshaped, and scaled. Even the fonts in the software can be manipulated according to your needs by adjusting their weight, slant, or width. For beginners, Adobe provides professionally designed templates to save time. The user interface of the program is helpful, but there is a steep learning curve to get good at illustrator.
Platform: Windows and Mac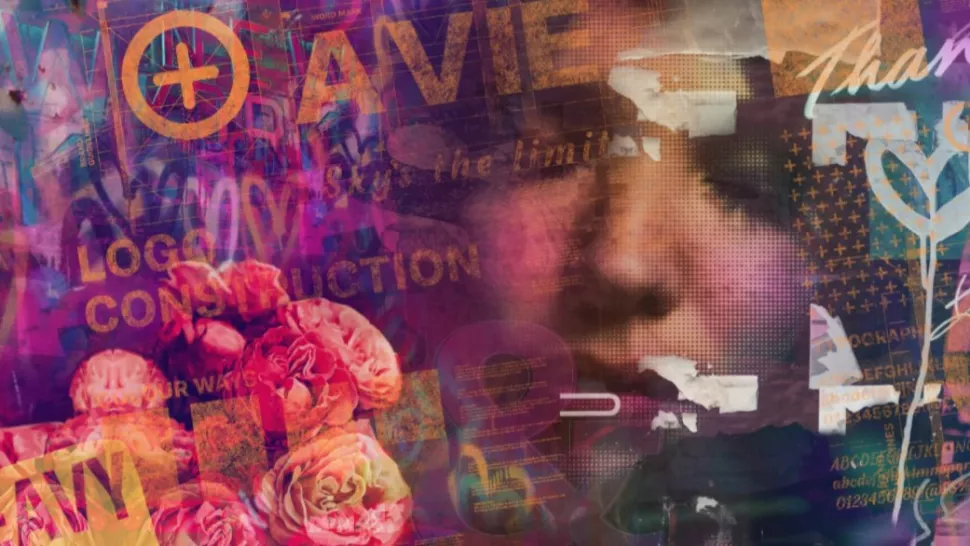 The Affinity Designer is a cheaper alternative to illustrator, which is especially suitable for someone who is in the early stage of design career. The software is known to work smoothly, which can improve your workflow and make you express your creativity more freely. You can move and zoom your artwork at 60fps; see the gradients, effects, and adjustments changing live along with the transforms and curve edits.
Affinity Designer lets you work on both vector and raster workspaces, and you can switch between them easily. This software can work on any device, and you can create unlimited artboards within it. Affinity designer provides a graphic design app for the iPad with the same features offered on the desktop versions. Advanced color controls are provided where you can work in RGB or LAB color spaces with up to 32-bits per channel. You can find a wide range of toolset in the program which can be used to achieve a high level of accuracy and productivity. The grids and guides are fully customizable, where you can change the spacing, sub-divisions, gutters, angles, etc. Another powerful feature of Affinity designer is that you get floating-point accuracy by zooming your artwork, even by more than a million per cent.
Platform: Windows, iPad, and Mac
Another software by Adobe that can be used to create designs is the Adobe InDesign. This graphic design software is used primarily in the publishing industry because you can design magazines, info sheets, books, posters, interactive PDFs, brochures, etc. with it. With the 'adjust layout' option that InDesign provides, you can change the text of your document, and the graphic will adjust accordingly.
The properties panel has been redesigned to give you more intuitive control over the tools. The Sensei technology integrated into InDesign makes the automatic arrangement and resizing of images. Beginners can quickly learn this graphic design software because it has a low learning curve. To work with other members of your team in creating a design, you can use Adobe InCopy. The Creative Cloud Libraries can help you share text, colors, and graphics with other members.
Platform: Windows and Mac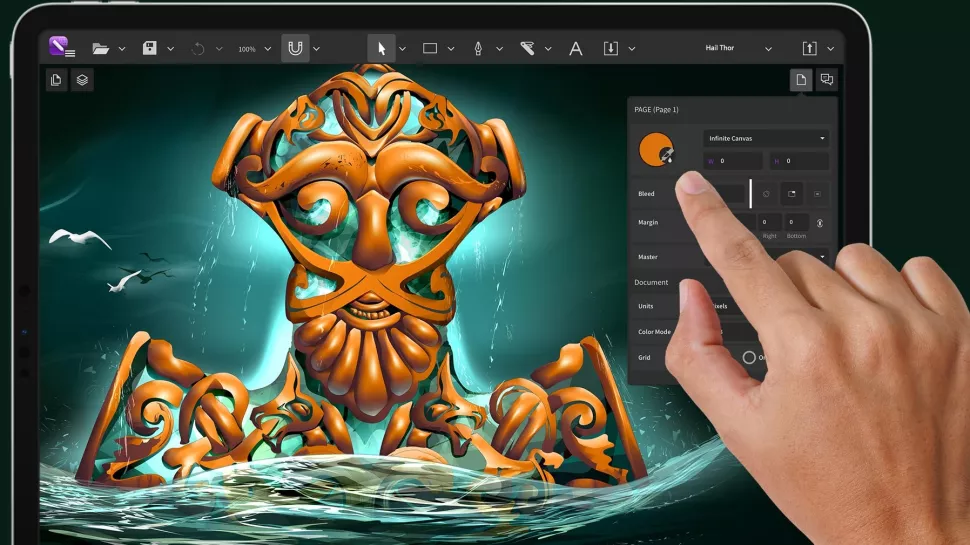 CorelDRAW was earlier built only for Windows OS; it is now available for Mac as well. With this graphic design program, you can create professional vector illustrations. There are powerful design tools to help you work faster and smarter. You will find numerous customization options, whether you are working on logos, web design, or print projects. CorelDRAW now uses AI technology to provide you with LiveSketch, which converts sketching into precise vector curves. The suite contains tools for graphic design as well as layout. It has Photo-Paint and Corel Font Manager for photo editing and font management.
The software has web graphic tools and presets to develop creative web content; you can publish directly into your WordPress site through it. The file compatibility is also overwhelming; the program supports over 100 file formats.
Platform: Windows and Mac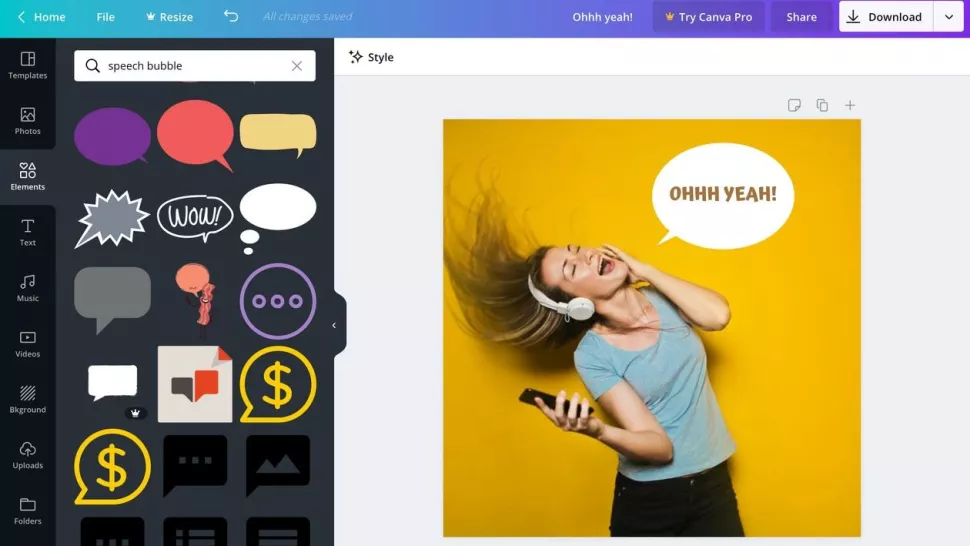 If you have no previous experience in designing and you are looking for something very easy, then Canva is for you. This free online graphic design software allows you to create designs easily and quickly. There are a ton of templates, fonts images, many of which are free to use. Canva works on the drag and drop concept, where you only need to select the elements and drag it to your work area and customize it. This program does not provide you with advanced features like Photoshop. It, however, solves a beginner's design need who doesn't want to get into the process of learning and purchasing premium software. Canva is available as a graphic design app that can be used in Apple and Android devices. The basic features in Canva are free; you will, however, be charged if you want to use more features in it.
Platform: Web Browser, Android, iOS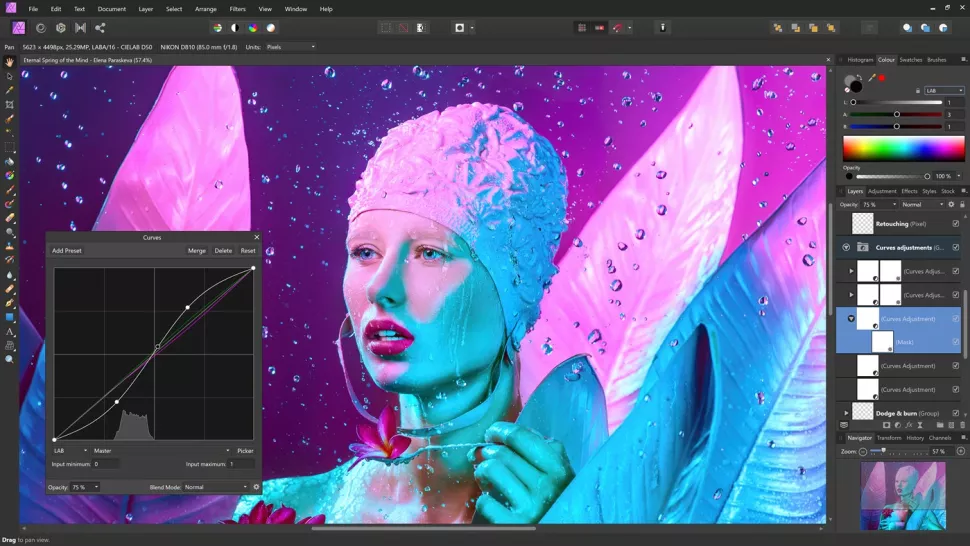 This graphic design app is built only for Android devices, which can be used to create vector graphics. The app can be used to create complex and eye-catching designs without much effort. As the name suggests, this app provides an infinite canvas where you can zoom, pan, or rotate. There are four types of symmetry that you can experiment with, and there are unlimited layers that you can work on. This app provides advanced features also like translate, scale, flip, distort, etc. The image you are creating on the graphic design app can be turned into a fully editable vector path. The advanced features in this app are accessible by purchasing it only.
Platform: Android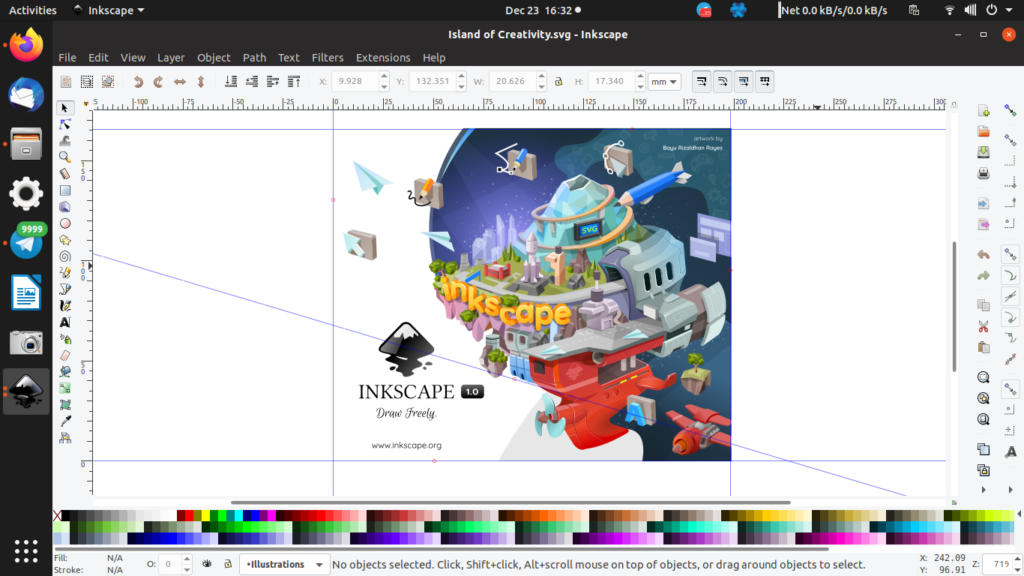 Inkscape, like many other platforms, provides multi-purpose use. It can be used by designers, illustrators, or web designers. The software has flexible drawing tools, which make it easy for beginners to understand the software and create art without difficulty. As the text is an integral part of graphic design, Inkscape has a powerful text tool at your disposal. This software is open source and can be used with any platform. A designer has to spend some time understanding how to use this software. This software is best used to create images that are vector-based and needs to be required in SVG format. Inkscape provides a lot of filters and a helpful community for the designer to grow.
Platform: Windows, Linux, and Mac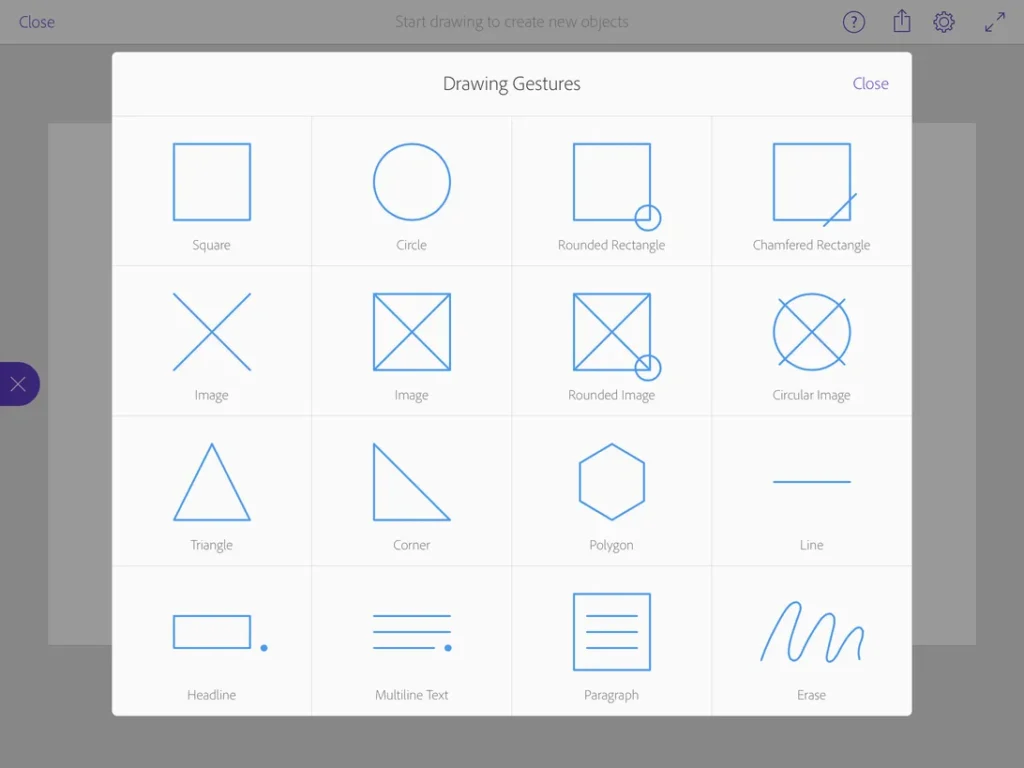 Adobe Comp is a graphic design app designed to be used along with other Adobe software like Photoshop, Illustrator, etc. Designs can be created with the use of text and shapes. Adobe provides free fonts from Typekit library, which are the same as desktop. With Comp, you can convert your rough designs into crisp graphics and finish the designs on your desktop with other Adobe software.
Platform: iOS and Android
Conclusion
Creative design software in the early days was hard to use. Technology has come a long way, and software is now intuitive and helps a user express creativity more freely. Selecting the right platform would depend on your work and what you want to achieve with the software.
Businesses are always on the lookout for good graphic designers to boost their business. Therefore, as a graphic designer, you need to present your work in a stunning way through a website. Your design portfolio is the prism through which your work will be evaluated by new clients and potential employers. A great design portfolio can propel you towards success, open up new opportunities and get you just the kind of work you want. However, failing at putting your best foot forward with your design portfolio can lead to rejects and spell doom.
Given that it can make or break your career, creating your design portfolio in itself becomes the most important design exercise of your career. With online design portfolio websites becoming the default medium of presenting your work to the world, it's important to make sure that you understand the dos and don'ts of a successful design portfolio website.
Disclaimer: The images shown are for illustration purposes only and may not be an exact representation of the final product. All images are copyright to their respective owners.