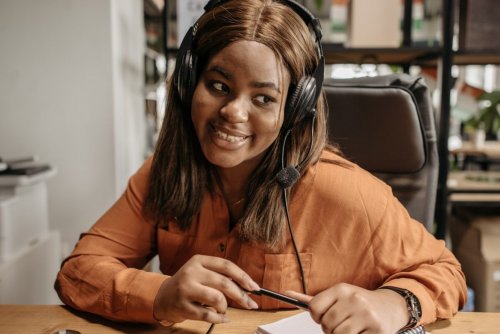 Balancing delivery end exceeding customer expectations is something a lot of creatives find difficult in doing, they make the mistake of over promising and under delivery. They forget that Managing customer expectations results in positive returns for both businesses and customers alike. Creatives are able to meet the needs of their customers and customers take away a pleasant experience. That's how important balancing delivery and exceeding customer expectation are but why do creatives sometimes fail to this simple hack.
To begin with let's define what a customer expectation is: Customer expectation can be defined as the perceived value or benefits that the clients look for while purchasing products or services.
What are the different types of customer expectation?
Implicit expectations – are based on business performance and formed by experiences such as comparison with the products or services of the competitors.
Explicit expectations – refers to well-identified product performance standards, quality of the product, and services rendered by any company.
Interpersonal expectations – reflect the relationship between a customer and brand across the customer lifecycle.
Static performance expectations – refer to the front-facing elements of your brand such as accessibility, customization, dependability, etc.
Key factors that contribute to poor customer expectation
A critical as managing client expectations it's very important in understanding the factors that can influence poor customer expectation. Because Unable to meet consumers' standards translate to low conversions and customer retention rates.
Here are some key factors that contributes to poor customer expectation.
Previous experience with other brands – The previous experience with your competitors can shape client expectations from you. They might model their preferences based on what other brands can do for them. If you fail to outshine your competitors, you can not win your customers.
Poor Communication strategy – What you communicate to the customers, through support or marketing channels shapes their expectations. And the way you communicate pertains to your customer service. So, focus on disseminating accurate information and the way you interact as it impacts your overall brand image.
Customer reviews and feedback – Feedbacks and reviews greatly influence the brand image and reputation. What your customers speak about you creates your brand image. By keeping high-quality consistent performance-focused, you should take your online reputation management seriously.
How to manage and exceed customer expectation
Understanding customer needs and exceeding their expectation are becoming table stakes for creatives to compete. Let us discuss the top ways you can manage the list of customer expectation.
1. Engage customers consistently across multiple touch-points
Customers view contextualized engagement and seamless transitions between different communication channels. If the creative engage their customers based on earlier interactions, it could act as a winning formula.
Creatives that follow the omnichannel communication strategy have witnessed a significant 89% increase in retention and a 9.5% year-over-year increase in annual revenue.
Customers expect businesses to be active across multiple channels like the web, social media, email, mobile devices, etc. Maintaining consistency among every channel improves the customer experience that impacts brand reputation positively. So, break your silos and manage your customer expectation by following the tips below.
Identify all the channels that customers choose to reach out to your business.
Unify all your customer conversations at a single place to get a better understanding of your customer journey.
Use the insights to engage your customers throughout their journey across all touchpoints.
As a business, having a strong omnichannel customer service strategy is critical to have a unified view of your customers and be able to take necessary actions before they churn.
Key takeaways
You can map your customer journey to understand their behaviour and know the areas where they need your assistance. You can offer proactive assistance across the behaviour stages via the right channels such as live chat, chatbot.
You can acquire customer feedback and improve your support process to learn and exceed your customer expectations.
Following an omni channel approach reduces the number of customer complaints as you can reach out to them across various channels.
2. Provide faster real time solutions 24×7
Real time engagement is what every customer expects when they approach a brand. Most of the customers leave frustrated if they fail to receive instant support.
The core idea behind real-time customer engagement is the ability to recognize and interact with your customers promptly and cadence that matters to them. InContact study found that customers are satisfied and positive with proactive customer service.
Live chat software empowers the agents to proactively engage with customers and offer them the right solutions. You can also use visual engagement tools like video & voice chat and co-browsing solutions, to make the conversation effective and offer faster solutions. The live customer engagement tools ensure faster resolution in the first touchpoint.
Chatbots are the best solution to automate the repetitive business tasks to engage customers with instant answers 24×7. They are the best way of managing customer expectations when the customers' queries are simple or your support team is busy or not available. Bots can be easily scalable when there is a sudden rise in traffic.
Key takeaways
You can use live chat software to gain valuable insights about customers' profiles and trigger the right message at the right time to deliver the best customer service experience.
With the help of customer engagement, collaborate with your customers in real time and deliver faster solutions in the first contact.
Deploy chatbots to engage customers 24×7, handle the FAQs, and increase customer satisfaction. This reduces the number of tickets and improves team productivity
You can provide hybrid support to your customers. Bots will handle general queries and complex queries will be transferred for humanized support.
3. Keep your communication transparent
Customers expect transparent communication. Businesses lose potential customers because they fail to implement transparency practices.
Being transparent is good not only for your customers but also for your business. In addition to attracting new customers, transparency allows you to better serve your existing ones, ensuring they stick with you. Here's how transparency has helped our business:
Build a successful business – Being more open about your products, prices, terms and conditions will set you up for success. Potential customers respond well to straightforward talk about what we can and can't do for them.
Increase your brand value – Becoming more transparent can improve your business's efficiency. By spending time talking about your customers' concerns and embellishing your results, you can save time for more productive work.
Build trust and loyalty – The trust that you build with your customers is invaluable. Transparency is a key way of creating trust because it helps eliminate any suspicions or anxieties your customers might have about the value of what you're offering.
Key takeaways
You should propel authentic information about your product or services to avoid future confusion among customers.
Make sure that you don't make fake commitments and set customer expectations that will break their trust and loyalty.
You should know your brand offers and discounts prior to offering customers to maintain brand efficiency.
4. Focus to cultivate customer loyalty
Customers always demand high levels of customer service. Such customer service expectations are what ultimately inform their level of satisfaction, leaving brands with a difficult question: how can you possibly meet your customers' needs while staying ahead of the competition? The answer is customer loyalty.
PR Newswire says that the loyalty management market will grow from $1.4 Billion in 2015 to $4.0 Billion by 2021. Businesses are building strategies in focus to increase customer loyalty
Loyalty is the perfect tool for managing, and exceeding customer expectations with every purchase. But in order to address them with loyalty, it is important to understand the types of customer expectation and what they mean in the context of retention and reward marketing.
Key takeaways
Loyal customers have a positive impact on business recommending your brand to friends and family with good word of mouth.
When customers are satisfied, they become loyal and have higher customer lifetime value.
5. Collect customer feedback
As per the HubSpot study, "A full 42% of companies don't survey their customers or collect feedback." Eventually, these companies fail to understand customer expectations. Customer feedback is vital for all businesses to get an overall transparent performance picture and improve your products and services.
Once you understand what customers need, it becomes relatively easy to provide those features in your product. It also becomes relatively easy to retain customers — since they won't have to go elsewhere when you're doing what they expect from you.
So yes, feedback is crucial.
Customer feedback helps to measure customer satisfaction. There is a close connection between customer satisfaction and business performance. Therefore, you need to make sure your customers are happy with your products and services.
Naturally, the best way to find out if you meet their expectations is by their feedback. By using CSAT and NPS surveys and ratings you can easily measure the satisfaction level and consequently predict your company's financial condition in the future.
Key takeaways
Customers expect creatives to respond to their feedback promptly, but if the time gap is slightly, they churn and talk negatively about your brand.
By asking customer feedback, you communicate that their opinion is important to you. You involve them in shaping your business so they feel more attached to your company. This is the best way to gain valuable brand ambassadors who will spread positive word-of-mouth for you.
6. Meet your customer expectation by going the extra mile
Basically, to go the extra mile comes down to doing more than is expected by the customers, trying a little harder, and going above the norm. And needless to say, that excellent customer service is a key attribute that many customers value more than the price or quality of the product.
For example, it's the extra time a sales agent spends helping customers to make the right selection or the customer support rep who takes a few minutes extra to ensure you have all of your questions answered and won't need to call back.
What can you do to show you value your customers? Here are some ways you can make your customers feel valued or important.
Try to know your customers and identify their needs. Customers love the personalization and attention you give them.
Implement the feedback collected from customers and offer improved products or services that align their expectations.
Give promotional offers and discounts with their purchase.
Going the extra mile will not only result in a much happier customer, but it can also go a long way in terms of keeping your business growing as well as staying on their radar for future opportunities and business.
Perfect example on how to exceed customer expectation answers
Kennysoft STUDIOs is known for going the extra mile to fulfil customer expectations and delight them. Once a customer orders for a video or animation production service, Kennysoft STUDIOs does not only produce the video for the customer but go further in understanding what the video will be used and then create a video marketing strategy for the client at no extra cost.
7. Use social media to understand customer expectation
Gartner studies say "Businesses that do not respond to social media messages encounter a 15% increase in customer churn."
Social media has become one of the most preferred platforms by customers for instant assistance. According to Insights Guide Facebook reported that more than 1 billion messages are sent from customers to businesses, every year.
Practice social listening to monitor social conversations related to your brand. By actively listening to the conversations, you can understand their expectations and behaviour. You can manage customer expectations and build good relationships with them. You can promptly respond to customer service expectations on social media.
It encourages customers to spend more with the company. Your business is able to gain a competitive advantage and make your business stand out of the box.
Key takeaways
Practicing social media listening helps you to understand customer service psychology that further helps to know customer needs and wants.
Identifying customer needs empowers you to serve them better and boost customer satisfaction.
8. Conduct market research
Conducting market research is a great way of identifying potential customers. Once you know your target audience you can plan how to exceed their expectations. The more you know about your customers, it helps you define your brand positioning around their expectations.
Understanding customer's overall can benefit your business to deliver better customer service and build long-lasting relationships.
When you identify your customer expectation you can:
Offer prompt solutions – Knowing what customer expects from you helps to deliver prompt and effective support.
Enhance overall product – Customer research helps to understand the motives behind the buying process of the customers and improve on grey areas to create an effective USP.
Making an effort for market research is worth it because it provides you insights on so many questions like – who are the potential customers, what they buy, why they buy it etc. Further, the research can help you to develop a more detailed picture of them and understand how to target them.
Key takeaways
Research can help you to learn your customer expectation across your industry. It is very important to collect the core details from your customers through regular communication and deliver service matching their expectations.
You can use CAST and NPS surveys to measure your customer satisfaction with the existing business products and services. Based on the answers you can tailor your product to your client expectations.
9. Keep your customers engaged
Many creatives fail in meeting the expectation of keeping them updated and follow up with them. This can be frustrating and end up customers leaving you and negatively advocating about you.
They do so because they feel that you do not care for them and prefer silently leaving your brand. This might negatively impact your brand.
Keeping your customers up to date and making follow-ups show your care towards them and makes them feel an integral part of your business. This develops loyalty in your customers and they eventually become your best brand advocates.
Key takeaways
Make sure you provide your customers with an estimated time to reply back to keep customers informed.
Follow up with your customers once the issue is resolved to make sure they are satisfied with the solution or not.
10. Proactive handling of customer complaints
The web enables customers to share their feedback in multiple channels such as forums, social media networks, and more. This indicates that you need to get proactive in handling customer complaints.
You can categorize the frequently reported complaints or analyse what sort of problem the customers might encounter and based on that you can prepare solutions beforehand. The solutions can be in various forms such as:
Support content
How-to videos
FAQs
Tutorials
Key takeaways
You should never ignore your customer complaints. When you receive complaints from customers, categorize them, and share them with the relevant team or department to work on to resolve it as soon as possible.
As you welcome customer appreciation, have a similar attitude to the complaints as they are the way to build a better product and brand.
Conclusion
Balancing Delivery and exceeding Customer expectation have a profound impact on every creative business and businesses generally. It implies across the whole organization in its own way. Being customer-centric is the best way of managing clients' expectations. Once you plan and understand what your target audience expects, it becomes easy to meet and exceed them.