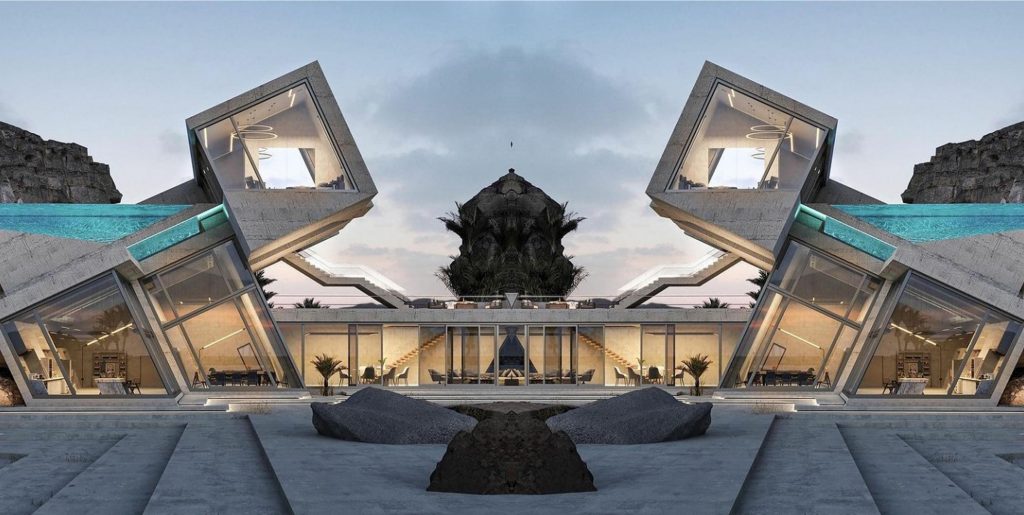 Real estate agents in today's digital world now understand that having videos is a great way to market their business. YouTube and Facebook Live are a great way to lead generate and having fun videos is a sure way to attract more buyers and sellers.
When looking at real estate market statistics from the past few years, it's clear that technology continues to dramatically influence home buying — thanks in no small part to tactics like real estate video marketing.
Not just that video marketing is one of the best ways to generate real estate leads in 2022. You don't have to take our word for it—listings with video receive over 403% more inquiries than those without. Besides, 63% of homeowners are likely to hire an agent who uses video over one that doesn't.
This shows just how much potential video holds to get you the right set of buyers for all your listings. Why video marketing is essential
Video marketing has been an essential part of many businesses marketing strategies in recent years. In fact, 9 out of 10 marketers used video in their marketing campaigns in 2020. This number has increased this past year in particular, in part thanks to the move towards a more digitally friendly world that the COVID-19 pandemic caused. Here are some facts that shed light on the effectiveness of video marketing:
Facts About Video Marketing For Real Estate Agents.
Videos are a consumers' favorite type of content to see from a brand.
54% of consumers want to see more video content from businesses.
84% of consumers say they bought a product or service after watching a brand's video.
Moreover, consumers are much more likely to engage with videos by liking, commenting on, or sharing them. Sharing in particular is very important, as this is the internet's equivalent to word of mouth. If the general internet population seems to like and trust a product or service, others are more likely to like and trust it as well.
To put it simply, not incorporating videos into your brand's marketing could have you losing out on an untapped audience.
So, to help you succeed as a real estate agent we've compiled a list of the best real estate video ideas you can use to spread the word about your business and generate high-quality leads this year. And once you have your idea chosen, you can turn it into a compelling video and we at kennysoft STUDIOs are here to help you bring your idea to life.
1. Share a realtor testimonial video on social media
Testimonials build social proof and enhance your credibility, but video testimonials kick these benefits up a notch with a personal element. In fact, a study revealed that two out of three people are driven to purchase after watching a testimonial video—and real estate is no exception.
People trust people, and watching and hearing your happy clients talk about their experience working with you can help attract leads and convince them about your services. Add storytelling and emotion to that, and you've got yourself a winning video.
You can ask clients for testimonials at your open house, when you close the deal, or when you're done with all the work. Ask them what it was like working with you, so they elaborate on how you understood their needs and helped them find their dream house. If your client doesn't know
You can ask clients for testimonials at your open house, when you close the deal, or when you're done with all the work. Ask them what it was like working with you, so they elaborate on how you understood their needs and helped them find their dream house. If your client doesn't know what to say, give them some talking points or write it on a piece of paper in front of them so they don't get stuck and can give a flawless testimonial without hesitation.
You can then share the testimonials you record individually or compile them and create a montage video. Either way, testimonials make for great content for various platforms—you can share them on your website, YouTube, and as posts or ads on Facebook and Instagram, just like the …. Real Estate did here
You can shoot a testimonial video with your mobile while ensuring you're in a noise-free environment with a good background. You can also shoot this video in front of your client's new house to take it up a level.
To compile all the clips together and present them in an attractive way, you can contact kennysoft STUDIOs to help you edit the video, like the one we've shown below. You can customize it with your videos, text, music, add subtitles and even change the layers and order of slides to create an attention-grabbing video that'll hook your viewers and convert them into future buyers.
1. Create a real estate promo video
Real estate promo videos are an excellent way to show potential buyers the services you provide, the work you've done till now, and give them a sneak peek into what it would be like to work with you. It's essentially a promotional video for your services as a real estate agent or agency.
You can create short promo videos to run as ads on social media or include one as an explainer video on your website.
Apart from high-quality images, use strong copy with a touch of emotion to make the buyer feel something, and drive action through emotion. Additionally, this video should mention your active location and display your sales history with data. At last, end your video with a strong CTA comprising your name and contact information like phone number, email address, and website.
You can even make longer videos for YouTube and talk about your goals, mission, and how you connect buyers with their dream homes. This promo video from real estate agent fits well in this category.
To create a promo video, you can either hire a professional videographer or do it yourself on a budget by shooting the clips from your phone and compiling them together with InVideo's fully-customizable real estate promo video template. Just add your images, edit the text as you want, change the music to your liking with our stock library, and you'll have your professional-looking video ready in minutes.
2. Shoot a realtor intro video
Introduction or profile videos help first-time visitors put a name and face to your brand and build trust. They also help people understand how you work and whether you'll be a good fit for their real estate needs. Further, you can use this one piece of content on all your platforms—on your website, as your YouTube channel trailer, or a pinned post on Facebook. You can even send this as a welcome email whenever a prospective lead signs up to your email list.
The simplest way to go about an intro video is to use and modify what you wrote on your website's about page. You need to show who you are, your background, certifications, awards, achievements, and previous sales. But that's not the only thing—you can also talk about your hobbies, interests, and why you love your work. The idea is to humanize your brand, so don't be afraid to show a little personality
3. Create a property listing video
When you think of real estate videos, the first thing that comes to mind is listing videos. Think beautiful properties, shot from aesthetic angles, with super fine furnishing and a lush garden—wouldn't you want to buy it?
In fact, in 2020, 63% of homebuyers made an offer on a home they'd only seen virtually. This shows how effective listing and walkthrough videos are in giving prospects a look and feel of the property and driving deals forward.
For example, consider this listing video from Team Pinto. The real estate agent takes you through the property and its amenities herself—besides giving a comprehensive look at the house, which also helps build a personal connection with viewers.
But if this doesn't sound like you, you can just capture stunning photos and videos of your property (with your mobile even), compile them into a video and add some music or text to it. It will be effective in showing off your property and getting a waiting list of buyers. Here's a great example of such a video.
For shooting a property listing or walkthrough video, you can either hire an expensive film and production crew or shoot yourself in bright natural light with your mobile. Just make sure you've set it to the highest resolution and use a gimbal or tripod to prevent your video from being shaky and unclear.
4. Educate your audience on renovation mistakes to avoid
Besides using videos to promote your properties and business directly, you can also use them to educate your audience, showcase your expertise, and build their faith in your services. This will nurture potential buyers by meaningfully adding value to them.
Videos on mistakes that home buyers make, like "popular home renovations to avoid" are great ideas for this. They help you solve the real-life problems your prospects face, increase their chances of turning to you when they need your services, and generate more warm leads.
Transform Real Estate does a fabulous job at this, talking about home renovation mistakes to avoid to help you increase your home value for when you plan to sell. You can either create a long-form spoken video and publish it on YouTube like the example above or a quick animated video educating yor audience.
5. Share A List Of Kitchen Improvements On Instagram
The home improvement-DIY industry enjoys a good audience, and research says that videos are their preferred mode of information.
You, too, can create and leverage videos to attract this audience and put your business in front of them to generate more warm leads. Moreover, home improvement videos can also help you stay on the radar of those prospects who are remodeling their home to put it on the market soon.
While YouTube is an excellent place for such videos, you can also make short and crisp videos on topics like "kitchen remodeling on a budget" and post them on Instagram—even as reels.
You can take inspiration from this quick and engaging video.
Ready To Get started?
Real estate video marketing can boost your business by generating new leads, creating more engagement with your brand, and giving you an appealing and captivating way to show off listings to a wide audience.
In a time when the world keeps becoming more digital, it's more important than ever to adapt to the world of video marketing.
Remember, the ideas for how to market your video and business overall are wide and varied, giving you plenty of opportunities to show the best of what you have to offer.
You can get started by brainstorming video ideas that reflect your business's vision and general approach to real estate. After you create your video, you'll need to pick the best channel to promote it. The first step can feel like the hardest, but in no time you'll be reaping the benefits that come with video marketing.
Looking for an expert to help you with a very engaging video for you as a real estate agent or an agency? Look no further kennysoft STUDIOs is here to help you.