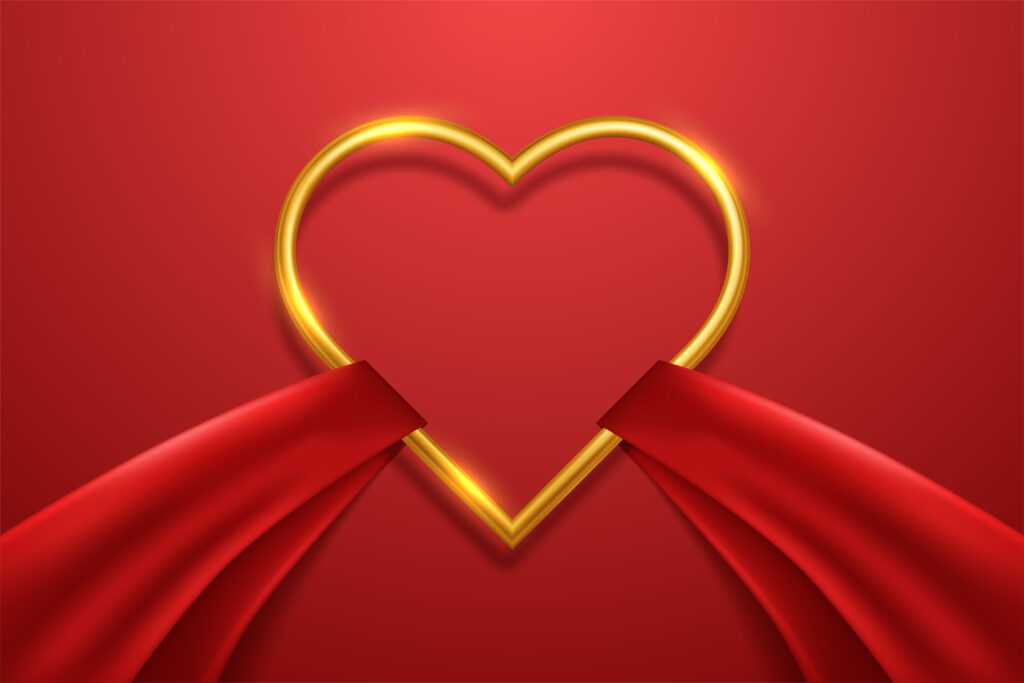 Whether you love it or hate it, Valentine's Day is a consumer event, and data shows that in recent years, people aren't just buying gifts for spouses and significant others—they're shopping for themselves, their family and friends, their coworkers, and even their pets.
Valentine's Day was all about heart-shaped candy and your middle school crush when we were younger. Fast forward to 2022, and February 14th is now a marketing holiday that reaches far and wide. It celebrates all forms of love and is far from a day limited to flowers and candy. For business owners, this shift means possibilities to sell products and services beyond roses and chocolates.
According to Rochester First, total Valentine's Day spending for 2021 is projected to hit 21 billion, which breaks down to $164.76 per person expected to celebrate.
There's no reason your business shouldn't make the most of the holiday and all it has to offer. So, how can you stand out and reach the hearts of your customers this year? With video, of course!
Keeping this in mind, you can start planning a video-driven marketing plan focused on promoting sales, engaging customers, and most of all, LOVE. And we're going to ensure you make the most of your video creation and communication this Valentine's Day.
So, if you think your brand doesn't align with Valentine's Day shopping, it may be time to give your strategy a second look. Here are four perfect ways in creating that amazing valentine day campaign video for your brand.
1.    Create Valentine's Day Gift Guide Videos
Valentine's Day is about gift-giving. And here goes an interesting fact: People don't look for gift ideas for their partners only, but for their family, colleagues, friends, and pets too!
It gives you tons of content ideas to create Valentine's Day videos for. Even if your product or service doesn't look like a perfect gift for loved ones, you can still turn it to your advantage and offer it as a small token of appreciation.
Craft a video that consumers can use as a gift guide: Put together a list of gift ideas for kids, teachers, moms, bosses, cats, you name it. Or, be cheeky and showcase your own product as the perfect gift.
Know what customers really love? Reviews from other customers that prove a product or service is the real deal. You already know that building trust is crucial to any marketing strategy. What better way to build trust than with video testimonials from actual customers?

It's probably easier than you think to make a video testimonial. Simply interview a happy customer and ask them about their experience with your product or service. Don't script it–let your customers speak from an honest and authentic place. Can't get them in front of a camera? Display video clips and images of your team at work and use written testimonials, or quotes, as a text overlay. Testimonials are simple, effective and bound to be loved by your customers.
Community Involvement Video
Valentine's Day is the perfect time to spread positive vibes by showing how your business gives back to the community. Does your business have a community service program or a Volunteer Day set aside for employees? Or maybe your company donates a percentage of certain proceeds to a good cause. These are all great stories you can share with your customer audience.

Record a video of your business giving back and highlight your employees, their passion and the great work they're doing for the people, environment, etc. By doing so, you put faces and actions to your company's name. Remember, the goal of your video is to focus on the community you serve–not your brand. Be authentic, and show your customers how much you love your community.
Show your customers how much "love" goes into the product or service you sell. You want to tell the deeper story behind your business. Create a behind-the-scenes video to give a tour of your company's office, factory or studio. Provide an opportunity for your customers to peek inside and see how your products are made, or get to know the people who make them.

Going behind the scenes doesn't have to be limited to a tour of your company's office. Show off the creative or operational processes that fuel your business, or interview staff members to give insight into their expertise and personalities. If you have a company mission or a motto, a video is a great way to tell the inspirational story behind it. Who doesn't love a story like that?
Let your customers show their love for you this Valentine's Day. Run a contest or open up a call for submissions asking your fans to create video content for you. Fan-sourced content makes for really great, relatable videos (and testimonials, mentioned above) that are perfect for sharing on social media.

Come up with a unique hashtag so your customers understand what type of video you want them to make. Ask them to create videos on sites like TikTok, Twitter or Instagram with your unique hashtag. You can even combine their videos to create a fully user-generated content (UGC) experience. These types of videos are great for capturing the customer's perspective and sharing your product or service at the same time. Bonus: You might get a few excellent brand ambassadors in the process.
Final Thought
And now, with these Valentine's Day campaign video ideas in your pocket, it's time to create original videos for your audience.
Are you ready to get creative with your Valentine's Day video ads? if yes!  Reach out to us kennysoft STUDIOs and let's get started