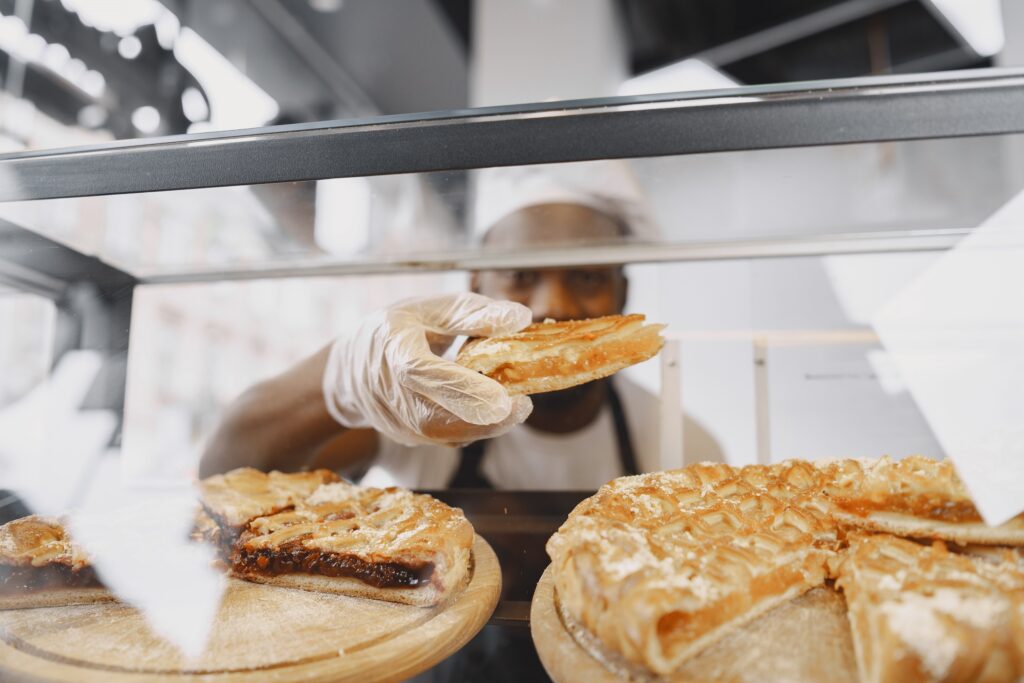 Today we will be talking Video marketing tips for small businesses in Nigeria, incase you don't know video marketing is here to stay, you accept it or not the truth remains that in 2022, video marketing is rapidly becoming the most popular form of content marketing, with most consumers preferring short-form video over any other content type. As video marketing content continues to rise in popularity, there are a few best practices and helpful hints and tips your small business needs to know about. We've done the research, gathered the best tips and have broken it all down by platform to help your small business boost sales with video marketing content in 2022.
According to Statista, 27.2% of viewers spend 10 hours watching online videos weekly. The popularity of online videos became why 61% of marketers use them as a digital marketing tool.
As the demand for online videos grows, video marketing becomes more relevant. Besides giant corporations, small businesses can also use online videos to promote their products or services online and attract more customers.
Before we go into details let define what's video marketing so we can all understand better,
What Is Video Marketing?
Video marketing is a strategy that uses videos to share valuable information. These videos can help gain the trust of potential customers, establish credibility, and raise brand awareness.
If small businesses produce bite-sized video content, they can attract customers, generate leads, and drive conversions as long as they share it on various digital marketing platforms like Facebook, YouTube, etc.
So, let's begin. Grab your popcorn and dim the lights: your small business's screen time starts now.
Video marketing tips for small businesses
Tell A Story
A great marker should be a great creator. Marketing means being creative and thinking outside the box, yet we often seem to forget that and get caught up in the technical aspects of it such as reports, metrics and all kind of different tools that are supposed to increase the ROI.
But at the very foundation of a solid video campaign is nothing more than a good storyline. Remember that at the other end of your campaign will be a human being who needs to relate to your story and that's what your focus should be on.
As per this presentation which is based on YouTube's studies, 70% of the effectiveness of your campaign will depend on how good is the story behind your video. That's how important this very first step is and if you get it wrong, you will have a flimsy foundation to build your campaign on. It doesn't matter if you shoot in 4K, have the best videographer and the video editor or if your laser targets your audience. It all comes down to the story.
The storyline will have to be somehow dependent on your brand and there are no specific guidelines, but generally speaking, videos that are either funny or emotional (or both) tend to perform better.
So definitely put the majority of your time and efforts into building a solid script before you actually start shot the video.
Use an Introductory Video To Tell Your Story
As a small business in a sea of other small businesses, the proper thing to do is introduce yourself properly. What better way to do that than with an introductory video?
Whether it's an on-the-fly Live Q&A social video on Facebook, a behind-the-scenes look at the operations of your business, or a business profile video on your website's home page, introductory videos start a dialogue with your audience. Create an online video to answer frequently asked questions, share a behind-the-scenes look at daily operations, and illuminate your brand's story.
Take a look at this video marketing effort from Warby Parker, which shares the common problem that inspired the company and tells the audience how their process offers an affordable solution.
Now, adopt this concept to share your brand's story. Focus on the problem you offer a solution to and the inner workings of the business, its history, beliefs, and mission statement.
Keep It Short
Keep your videos short – Not only is short-form video content much easier for brands to create, it's also the type of content that customers love to consume! Did you know that people have an attention span that's only 8-seconds long? Your audience is much more likely to watch an Instagram Reel than a full-length YouTube video.
Show Rather Than Tell
The whole purpose of the video is to actually show your viewers who you are, what you can do and how your service or product works. If a picture is worth a thousand words a video should worth a million.
Get as specific and as explicit as you can with your video. Be totally transparent and let your audience see what it is that you will provide them. Don't just have someone in a suit behind a desk talking for 2 minutes straight about your company profile. Nobody is interested in that. Instead, show them what you can do for them.
Zappos, which is one of the biggest retailers specialized in skiing equipment has increased conversion with as much as 25% just by adding demo videos to each of their product. So if you're selling a physical product that's a great way to boost sales.
Quality Over Quantity
My number one tip is simple but absolutely non-negotiable: you must be uncompromising when setting the standards of quality for your video content. We know the research behind user behavior and how digital algorithms manipulate user experience.
Producing impactful, compelling content that moves viewers to opt-in and continue watching despite the endless options awaiting them behind another swipe or click is absolutely more important than ever.
Quality over quantity always.
Create Content That Educates Your Audience
Creating high-quality content, not necessarily high production value, that educates your target audience and answers their questions is key for your digital strategy.
The number one category on YouTube? How-to videos. I tell our clients to start with sharing tips, tricks, and even behind-the-scenes of their operation on video.
Create Company Vlogs
Add video diaries to your video marketing. You can do these monthly or weekly or whatever works best for you, but make sure you are doing regular vlogs where you talk directly to clients or prospects on what your company has been doing, what you're working on now, and what you have planned for the future.
These videos create a personal relationship that is so hard to get these days, they convey useful information, they display your company culture, and best of all; they're very inexpensive to produce.
So find someone with a great on-screen personality or a high-ranking employee and do these regularly. You'll be amazed at what these can do for a small business."
Use Video Testimonials
Get video testimonials from your best customers. Happy customers can usually sell better than you can. It's not difficult and you can do it very quickly.
Contact a few happy customers, shoot their testimonial on your phone, edit it down to the most important information and then post it on your social channels by buying geo-targeted ads. Post them on your website and use them in an email campaign to your existing customers.
Let your customers sell for you. I know this will work because we have been using this strategy for over 3 years in our business and it is a huge part of why we have generated millions in sales from clients.
Target A Platform
One mistake that we've seen many businesses do is to simply take the same video and throw it on all social media platforms. While that will probably get you some results, it is definitely not the optimal way of handling it.
And it's not just us saying that. Mark McMaster said in the same presentation cited above that 44% of the campaigns they analyzed were not optimized for the platform they run on. And when we say platform we pretty much refer to just YouTube and Facebook as these two giants take up 86% of all online video view (not taking into account Instagram views which runs through Facebook ads too).
YouTube works like a search engine and people go to YouTube to get answers to specific questions, watch how-to videos, product reviews, and tutorials and so on and so forth. The content they want to watch is informational or educational most of the times. So if you plan on running your campaign on YouTube keep that in mind and make your videos more informational and maybe a little bit less funny.
Facebook, on the other hand, is the exact opposite. There is no intent based. The majority of people go on Facebook so simply distract themselves from work and just to chill. They connect with their friends, and they enjoy watching funny videos or pictures. And that's what you need to keep in mind if you're targeting Facebook.
So if the goal of your campaign is to laser target women looking to buy mascara products for example, then YouTube is great for that. But if you want to go after a broad audience, such as women interested in the beauty industry, because you want them to know about your company or your product, that's what Facebook is great for.
Yes, filming and editing two videos instead of just one will probably cost twice as much, but if you set up your campaign right, the ROI will be better in the end.
First Three Seconds Are The Greatest
According to Facebook for Business, 65% of people who watch the first 3 seconds of your marketing video will watch at least 10 seconds. 45% of those will watch for 30 seconds.
You could have the most amazing, enticing marketing message later on in your video, but if the first 3 seconds don't capture your audience, the whole rest of the video will go unseen.
Try including an attention grabber to begin your marketing videos that will make them stand out. You may also want to include emotional appeal in your video intro to pull your audience in.
Video Marketing Tips Final Advice:
As a small business, starting a video marketing strategy can feel overwhelming. That's why we reached out to our network for their advice to give you the confidence to get started.
When launching a new marketing channel, remember to set your goals, create valuable content for your target audience, and stay true to your brand.
And as always, measure your results following a campaign to see what worked and what didn't so you can optimize your strategy for next time.
Ready to Take Your Business from Great to Awesome?
Level-up your marketing efforts by partnering with kennysoft STUDIOs, Nigeria's No1 video marketing agency. Get in touch today to see how we can be awesome together: