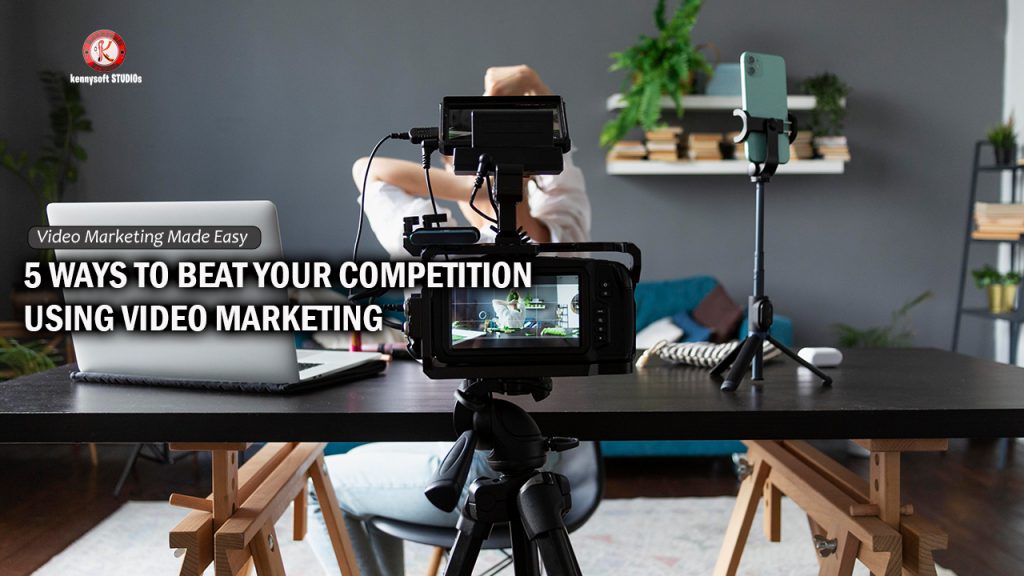 In today's fast-paced digital landscape, businesses must continually adapt and evolve their marketing strategies to stay ahead of the competition conversions. Video marketing has emerged as a powerful tool to engage, educate, and inspire viewers. It's not just a trend; it's a necessity. If you want to gain a competitive edge in the marketplace, here are five ways to beat your competition using video marketing.
Here Are 5 Ways To Beat Your Competition Using Video Marketing
Tell Compelling Stories
One of the most potent aspects of video marketing is its ability to tell compelling stories. In an era where consumers crave authentic, emotionally resonant content, storytelling through video can set your brand apart. Whether it's showcasing your company's journey, sharing customer success stories, or conveying your brand's mission and values, video can convey your message in a way that resonates with your target audience.
To beat your competition, invest in high-quality video production that captivates your viewers. Engaging storytelling can create an emotional connection with your audience, making them more likely to choose your product or service over others.
Optimize for Search Engines
To outperform your competition, you must optimize your video content for search engines. Incorporating relevant keywords, creating engaging titles, and providing detailed descriptions can improve your video's search engine visibility. Google often features video content in its search results, making video marketing a valuable tool for SEO.
Additionally, consider using video transcripts and closed captions to enhance accessibility and improve search engine rankings. By making your video content more discoverable, you'll increase your chances of standing out from your competitors in search engine results.
Know Your Audience
To effectively beat your competition, you must have a deep understanding of your target audience. Conduct thorough market research to identify their preferences, pain points, and interests. Tailor your video content to address their specific needs and concerns. By creating content that speaks directly to your audience, you will not only engage them but also build trust and loyalty.
Leverage Social Media
Social media is a goldmine for video marketing. Platforms like Facebook, Instagram, Twitter, and TikTok have made it easier than ever to share and promote video content. Create a social media strategy that includes regular video posts, and consider running paid advertising campaigns to reach a broader audience. Interact with your followers, respond to comments, and encourage sharing to increase your video's reach and engagement.
Go Live with Webinars and Live Streams
Live videos are an effective way to interact with your audience in real-time. Hosting webinars and live streams allows you to address questions, provide immediate feedback, and demonstrate your expertise. They provide an authentic and personal touch to your marketing efforts. Offering valuable insights or exclusive content during live sessions can set you apart from competitors who rely solely on pre-recorded content. It also fosters a sense of community and engagement among your viewers.
Conclusion
Video marketing offers a plethora of opportunities for businesses to outshine their competition. By following all the steps highlighted above you can create a robust video marketing strategy that keeps you ahead in the game. Remember that consistency and high-quality content are key to maintaining a competitive edge in the evolving world of video marketing. Stay innovative and adapt to the ever-changing digital landscape to ensure that your business stays at the forefront of your industry.