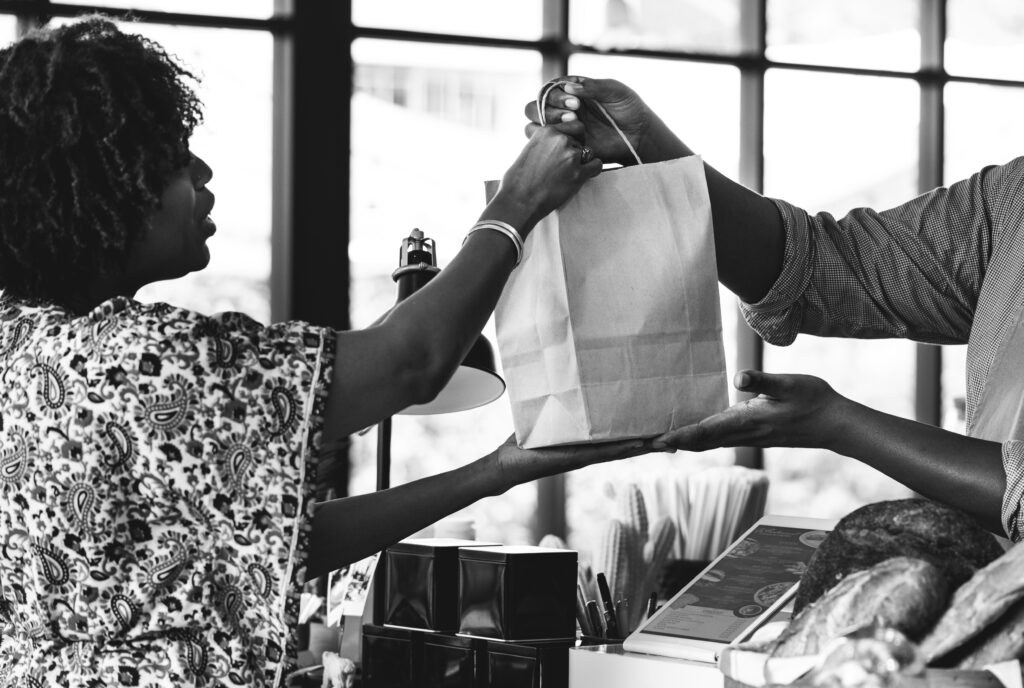 Today i am going to be talking about 5 essential tools every business need to be successful in todays business world we all know launching a business may seem scary at first, but it can be a very rewarding challenge if you have the right tools under your belt. Hundreds of small companies are launched every day globally for example here in Nigeria they are about 41.5 million SMEs, and about 71 thousand are added every year just only here in Nigeria. But the truth is the secret to long-term success is hiring passionate employees and securing the right business tools. If you want to set your company up for success, here are the top 5 business tools every entrepreneur needs to thrive.
5 essential tools every business need to be successful
Website: A business's online presence, regardless of industry, can have a massive impact on its success. In this day and age, some businesses still don't realize that a majority of their customers will visit their website before making a purchase.
Having a strong online presence, particularly a website, can be make or break for generating more revenue. One of the main reasons you should have a website for your business is to increase your organization's credibility. Chances are there are several providers offering a similar service to yours. One way you can stand out is by having a website that looks good and clearly communicates quality information to your consumers.
Without a website, people may question your legitimacy as a business. Having a website is an opportunity to make a great first impression and give people comfort that you're a real business.
Many businesses get calls from prospects or existing customers asking simple questions about location and hours of operation. If you miss a call, the customer is left unhappy. Calls can also distract your staff from focusing on the most important parts of your business. A website can reduce these calls and increase internal productivity. At the same time, it helps customers find useful information without needing to call, which ultimately provides an all-around better user experience.
Since your website is on 24/7, it's easy to post updates and announcements to your customers. It's a way to keep them up to date on everything that you're doing. When something is particularly relevant to them, it increases the chance of you being able to upsell them.
If you plan on leveraging digital marketing to increase your leads and grow your business, you'll likely want to drive traffic to a website or landing page. To do this effectively, leverage historic traffic that has been going to your website so you can target the most qualified customers and get the best ROI on your ad spend. This is something that can't be set up retroactively, so it is best to get your website running early even if you're not planning on running ads at the moment.
Websites have become essential to business today. I strongly recommend creating one if you haven't done so already. You can improve it over time, but the key is to start.
Gmail: In the present days having an email is essential because not only it helps you communicate with your friends, colleagues and businesses but it also helps you surf the web to register in blogs to comment, subscribe to newsletters and to shop on the internet.
There are many free email providers but one of the best is Gmail because it has so many more options included when you sign up compared to its competitors. Here we will list some of the benefits of Gmail that make it the best choice for personal and business use.
Google takes security very seriously. If you forget your password, there are very specific steps to recover it and only the owner can get back the password because of all the security steps google has taken to ensure no one else can get access to your password.
The Gmail platform is very easy to customize and you may change almost every aspect of it. You can chafe colors, themes, font size, type of font, how messages are displayed, etc. This way you can modify it to your linking.
With Gmail you can have up to 5 POP email accounts in your main Gmail so that you don't have to sign in to each email account. For example, you can have your Hotmail and yahoo emails from Gmail, you can receive all new messages to these account and send emails from each of these emails. This a really cool feature you don't find in many other free email providers.
With your Google Account you have access to Youtube.com, Google Play, Blogger, Pinterest, Google+, Google Docs, Google Drive and much more without having to open a new account for each of this services. It is great to have access with just one username and password to all this services because this helps minimize the number of usernames to access all web services many of us use everyday.
Phone Systems: It can be exhausting keeping up with customer calls, especially if you own a small company that does not have a specific customer service team. An automated phone system can help you deal with an influx of calls in an efficient manner. This tool allows you to answer common questions without tying up employees. You can also take orders, allow customers to make payments and register complaints as needed.
There are many types of phone systems that could be beneficial for your company. Along with automated systems, you may want to invest in a PBX phone system that allows your company to transfer calls between multiple extensions and departments. Small business PBX essentials are especially useful in streamlining communication for startups.
Task-Management Software: Running a successful business requires you to complete numerous tasks quickly and efficiently. Keeping track of all of these tasks can be incredibly difficult, especially if you have several employees with different responsibilities. Investing in task-management software is a great way to streamline the process so you can check items off your to-do list in an organized manner.
The right software can also help you divide tasks and delegate responsibilities evenly among your employees. Investing in software tools such as WorkFront can help you with time management and ensure your tasks and responsibilities are completed in a timely manner.
Google Analytics: As a business owner, you might have heard about — or are already using — Google Analytics. Today, millions of businesses use Google Analytics. If you are one of them, it is necessary to know how you can maximize this tool.
First, What is Google Analytics?
Google Analytics helps businesses get a better grasp of their website. It also helps evaluate and measure how marketing, content and products are performing relative to user engagement. This tool collects data and sorts it into useful information.
Google Analytics provides businesses with tools that help measure trends. For example, showing business owners if there are specific products on their website that are suddenly gaining traction.
Further, Google Analytics can help businesses predict clients' behavior. For example, the rate of customer churn in a specific period. This tool is able to provide data that can help you allocate the necessary funding to retain your customers. These kinds of insights can help you create better marketing strategies and other business-related plans. These features create a clearer path for you to achieve a return on investment.
For Google Analytics 4, measurements include both website and app. So, data is a combination of two integral parts of your operations. It is now also able to include data from your YouTube account alongside other channels. This way, you have a more comprehensive view of your marketing efforts.
Better Understanding of Client Behavior
The upgrade has a more customer-centric approach in measurement. This includes user IDs that aid in tracking behavior with regards to your business. The new version is capable of providing information about your client's life cycle in interacting with your channels. Since they are given unique user IDs, you can track their behavior individually — from the acquisition stage to retention.
This is important as consumer behavior is rapidly changing. Being able to get ahead by making real-time decisions based on true data is essential. Track which channels are effective in customer acquisitions, and keep a pulse on data regarding engagement with your products. This, in turn, can aid business entities to pave plans for better customer retention.
In my experience, this change has been one of the most useful as it can help businesses create a more personalized approach. In the older version, business owners were only given platform-centric data, which didn't help much in regard to targeted marketing.
Targeted Marketing
Google Analytics offers a comprehensive set of features that can help you scale how you manage your digital marketing efforts. The data collected by this tool can be managed in different ways. One is using these sets of data for ad personalization, which plays a great role in marketing. Google gives you the option to set up personalized ads relevant to the geographical data collected from your clients.
For example, say you have gathered a useful amount of first-party data from a specific state. You can use this set of data to create an audience for your next ads. This data will aid you in placing ads that will yield sure returns as it is targeted to an already interested market.
Search Engine Optimization (SEO)
At this point, you probably know or have an idea of what SEO is. It is one of the most highly effective digital marketing efforts today. Google Analytics contributes to making this even more efficient and effective in helping you grow as a business. The tool gives insights regarding the pages of your website that are gaining a relative number of visitors and your best-performing pages. This can help you strategize on what kind of content to invest in and how you allocate your efforts accordingly.
Creating Innovative Business Ideas
To make sure your business grows, you need to introduce new ideas that set you apart from your competitors. However, coming up with ideas is one story, but having ideas that are worthwhile is another. So, how do you introduce new things that are worthwhile? By basing them on data and facts.
With the information Google Analytics provides, you can start implementing upgrades and innovations. These changes can further help you have an edge over other competitors.
Going over these data can help you devise actionable plans and reasonable business goals. Take, for example, reports indicating that Reddit forums help in customer acquisitions. Given this information, you can create marketing strategies that are tailored to Reddit.
As a business owner, having control over your operations is important. This control should always be data-driven and factual. This is to ensure that your business decisions will bring valuable contributions to how you want your business to grow.
With Google Analytics and all the services, it offers, tracking digital channels has been made easier and more efficient. Through this tool, you are provided with accurate data that can be used to scale your business.
QuickBooks: QuickBooks is the most popular small business accounting software businesses use to manage income and expenses and keep track of the financial health of their business. You can use it for invoicing customers, paying bills, generating reports, and preparing taxes. The QuickBooks product line includes several solutions that work great for anyone, from a freelancer to a midsized business.