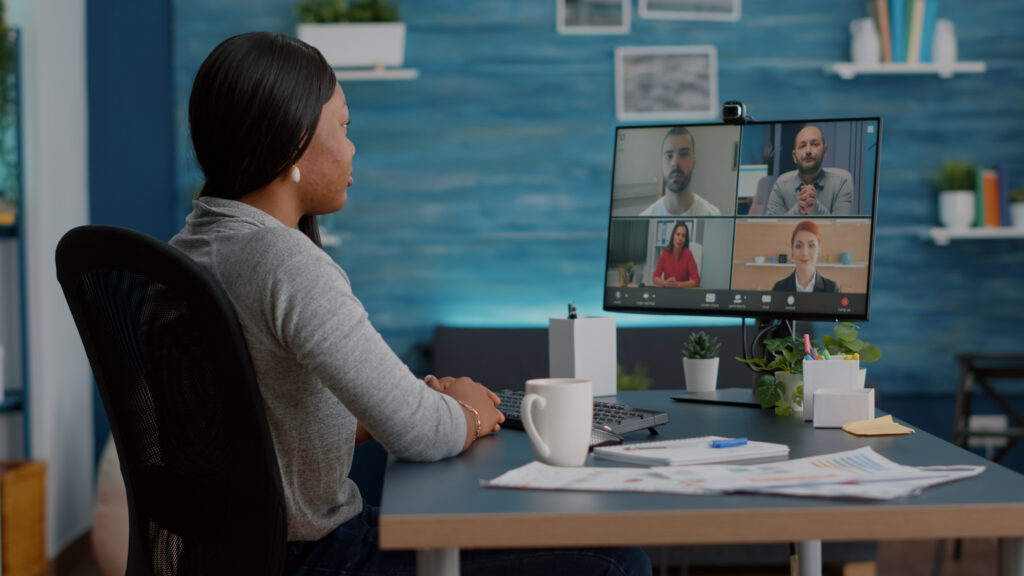 You've learned everything there is to know about crafting the perfect video strategy. Now is the time to picking the right video agency, You've got story content ideas, a set budget, and precise goals in mind, with the proper KPIs to boot. The only thing left? Hiring the right video agency to help you create the video you need to drive results.
And, don't worry, we know this sounds biased. We're a video agency with over 5 years of experience under our belt. We've got an amazing experience and it should go without saying – you should hire us.
BUT – We're also suckers for a good video.
We want you to accomplish all your business goals and create a wonderful video you and your whole team is proud of, whether we create it or not.
That's why we're letting you in on all our secrets. As a video agency, we know what businesses like yours should look for when hiring a production team. We know the exact qualities that make a good video agency good, and the tell-tale signs you should avoid as you do your research.
Let's take a look at just a few of the things you should look for as you begin your video production search.
Previous Examples of Work
Before you do anything, including placing a call for a quote or sending an email to ask a question, you should take a look at the video agency portfolio of work. Does their work catch your eye? Do you think their video style might match your needs?
Beside seeing work that is visually captivating, you'll want to explore the different kinds of videos they create. If a company specializes in animated videos and doesn't showcase any live action videos, their strength may not lie in creating a scripted and recorded brand video. Likewise, if you only see reels of stock footage, they may not excel at lifestyle video creation, interviews, or narrative work.
Good communication is essential! Think about it. When's the last time you nostalgically thought about sending duplicate emails and answering the same question eight times with a glimmer in your eye? No one wants that!
Video production teams will vary in size – you might be dealing with one or two people directly, or a team of 10 – it all depends on the size of the company you hire. Regardless, you'll want communication to be clear, convenient, and fast. You'll likely have one single project manager who shares your vision with the rest of the team. If you don't, you should know the function of every person you'll communicate with: talk to Kenneth about creative, talk to Michael about production scheduling, talk to sira about video editing. The implication here is that kenneth, Michael and sira will all talk to one another to create and deliver your perfect video.
How do you know communication is clear? For one, you get regular progress updates. You get details about the process without having to ask, and if you do have a question, you can direct it to someone and get an answer pretty quickly. It's difficult to know whether or not an agency has great communication before you hire them, so be sure to do lots of research – read their reviews, get personal recommendations, and talk to more than one person who works there before signing on.
The time it takes to complete your video is obviously impacted by the scale of your project, but as you do your research, get a good feel for what a normal turnaround time should be. If you need an event video for a round-table you're attending next week, turnaround should be relatively fast. If you need a three-minute video with complex graphics, on-location footage, interviews, and more, expect longer.
For instance, our normal start-to-finish turnaround ranges from as little as three weeks to as much as two and a half months. If you get any quotes for a much longer time frame, that could be a signal of poor time management or lack of resources. On the other hand, if they give you a surprisingly fast turnaround time, beware of low-quality work.
A positive attitude is a lot more than just a smile. It should be clear the minute you get a phone or email response that the agency is helpful, happy, and eager to please. Team members should get along, they should have your best interest at heart, and, even when giving you an answer you may not want to hear, they do it in an understanding way, giving you workable alternatives.
And trust us – things won't always be rosy. Obstacles (no matter who's at fault) can create frustration and anger. A good video agency knows this and keeps a cool head even when tempers are high. Again, this won't be evident right away, but read plenty of reviews and ask a lot of questions about troubleshooting, quality control, and more before you make your hire.
You might have a highly specific plan for the type of footage you want – that's great! The more guidance you can give, the better. But remember: you don't want to hire a yes-company, a company that will automatically say yes to everything you request. You want a partner agency that can work with the guidance and feedback you provide and create something amazing, which might mean offering up a new creative angle, perspective, or strategy. They're the experts after all! They should bring their insight and experience to the table in a way that still incorporates your requests and keeps your brand vision in mind.
This is an unexpected characteristic most businesses would never think to look for when hiring an agency, but it does tell you a lot about a company's overall strategy, expertise, and confidence.
Still, you want to keep the previous points in mind. You don't want a company that will say yes to every idea you have even if they don't agree with it, but you also don't want a company that will over promise and under deliver, be rude, or not communicate their hesitations.
Conclusion
Finding the right company to work with can be tough. The best advice we can give? Call a lot of companies, keep track of pricing, scheduling, extra benefits, and more, and compare your results. You might end up picking a slightly more expensive option due to the unlimited editing they offer, rather than picking a cheaper option that doesn't give you any edits at all.