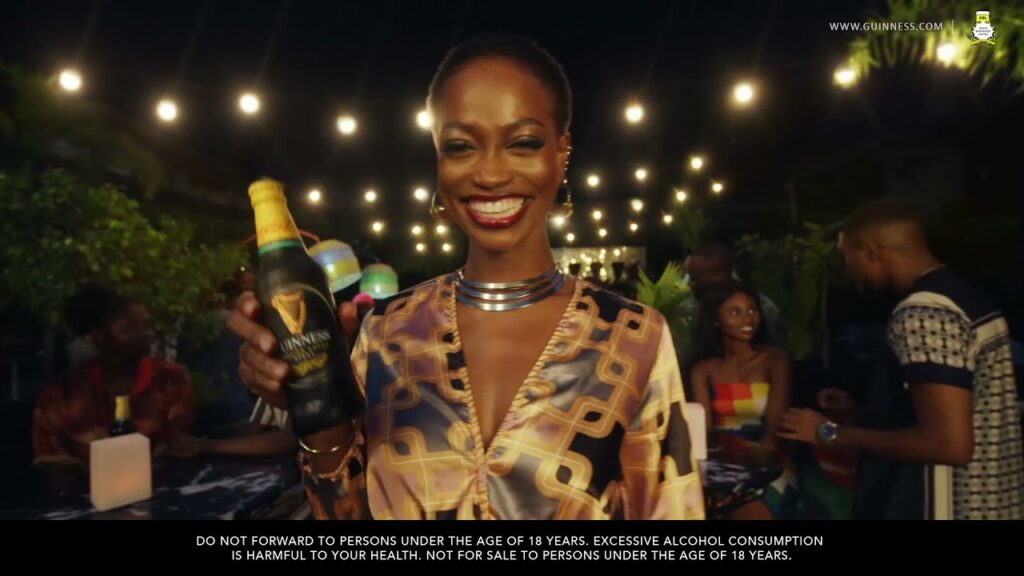 While it may feel like 2022 is just getting started, we're a few days into the year, and 2021 was a great year for tv contents especially tv commercials so we have made a list of the most engaging commercials of 2021 to talk about.
We'll go into more detail below, but here are our seven picks for the most engaging commercial of 2021 (in no particular order):
Double The Luxury by Double H Luxury
Black Shines Brightest by Guinness
Glover For Everyone by Glover
We Move by MTN Nigeria
That Feeling by Bet King
Find Your Beautiful by Darling Hair
Turu Ugo Lota by Life Lager
YOU MAY LIKE: Best top 10 Video marketing statistics of 2021
Most Engaging Commercials Of 2021
Double The Luxury by Double H Luxury
The creative directors behind Double H Luxury's advert did a great job. The brand's message was clear- no matter the kind of day you've been through, your luxury apartment would be waiting to make it all better! Through the eyes of a couple, they also projected a typical day in the life of Nigerians such as balancing work, family, and simply trying to commute in a city like Lagos. The fully automated short-let apartment features a voice-controlled two-bedroom suite, a private in-house movie theatre, and cuisine freshly prepared by world-class chefs.
Black Shines Brightest by Guinness
Guinness has launched "Black shines brightest", the biggest pan-African campaign in over a decade in Kenya. Inspired by the bold and unique black beer of Guinness stout and brings together passionate and creative individuals to celebrate the spirit of Guinness and its home across African markets. Energetic and empowering, the campaign celebrates individuals coming together, fizzing with optimism, creativity and potential. Across the continent, a generation of individuals, inspired by each other and the people around them, are coming together as they unite to take on the opportunities in front of them.
Glover For Everyone by Glover
The commercial highlights the unique products of the business and their usefulness to the lifestyle of everyday Nigerians in Gifting, bill payments, and excess airtime challenges.
It also reveals the actions taken by common people in making sure their everyday activities and lifestyle are faced without any interruptions; a solution which the Glover app has taken responsibility to create.
The 30-second commercial focused on the three features of the Glover app- Giftcard, Refill, and Airtime2Cash, showing a woman in her mid-years receiving a gift in the form of a giftcard from her child, with a note to buy the one thing she really wanted.
This has got to be one of the most relatable ads to come of Nigeria in 2021. First of all, the title is from the streets. "We Move' was a trending slang amongst the youths at the time the ad was released, and MTN capitalized on it to share a touching story, one similar to what the majority of the youths in Nigeria are currently facing. Plus, it made use of music, another passion point of the youth. No wonder it was an instant hit.
There were other similar ads in terms of concept and story released before and after We Move launched, but MTN's ad had more impact. Not only is the ad more popular, but the melodious song also made it more memorable.
And on the number one spot is a totally unexpected yet simple ad by Bet King titled That Feeling. The ad which featured former Nigerian Super Eagles Star, Jay Jay Okocha is by far the most creative of the lot! Rather than simply telling people to bet to win on their platform, the ad sold a feeling instead. It depicts a happy feeling as Bet King, which means that one is always happy when on the platform. Doesn't that mean that one would always win? Yes, the ad says that without actually saying it. Also, the ad concept, the music, and Okocha's funny dancing made this ad one of the most fun and memorable!
YOU MAY LIKE: Video marketing: Best top 5 video agencies in Nigeria
Black Girl Magic by Darling Hair
The official hair brand for BigBrother Naija never disappoints with its adverts. Not only does it capture the beauty and magical essence of women in Nigeria and beyond, but it also reinforces the brand's position as an innovator and expert in quality hairstyles and extensions. Darling Nigeria is committed to giving customers the trendiest styles and quality hair at the best possible price. "So wherever life takes you, you can #FindYourBeautiful."
Turu Ugo Lota by Life Lager
Barely few months ago, Life Lager launched a strategic ad specifically targeting the east, titled Turu Ugo Lota, and it made the number 4 spot on this list. The reason is not far-fetched. The use of the celebrity father and son duo of Pete Edochie and his son Yul, the unique father and son type narration, the content of the narration ladened with deep-rooted messages, and the quality of production catapulted this ad far above any other in its category.
And most importantly, judging by the level of engagement and nature of comments on the ad, it is safe to say that the easterners whom it targeted, felt a deep connection with the ad.
YOU MAY LIKE: 6 Benefits of Video Marketing to Small Business
Conclusion: Adverts, why are they important
Across the world, manufacturers and service providers typically operate in saturated markets where competition is rife. The situation is not any different in Nigeria. To stand out, it is not enough for companies to offer high-quality products and services; they must also be able to adequately communicate the benefits of their products and services to customers in order to attract their patronage. This is the whole essence of marketing communication.
Advertisements are inevitable in the world of business. For this reason, companies are ever willing to expend billions of naira per year for the development and dissemination of befitting ads. So far this year, the ads highlighted above are the ones that really caught our attention. Have you been influenced by them to purchase?
So, if you're a business owner and you want to create a professional video that will get you those kinds of results, it's the perfect time to contact with kennysoft STUDIOs.
With our state-of-the-art equipment and marketing savvy, our team of experts knows what it takes to create a high-quality video that will impress your customers and help you reach your marketing goals!